AUTISM IS TREATABLE - RECOVERY IS POSSIBLE


T (TOGETHER) I (IN) A (AUTISM).
T.I.A Was founded by Shauna Layton, the mother of a child with Autism. We believe that Autism is a medical illness resulting from countless environmental toxic exposures and the susceptibility of our genetic vulnerabilities, resulting in neurological / developmental damage that strikes the normal development of the brain in areas of cognition, social interaction and communication skills. Not only are there different labels for Autism, but the same label does make each child or adult identical in behavior, each person is affected differently and to varying degrees. Every 1 in 91 children born in the U.S. will be diagnosed with Autism in some form, just 10 years ago the number was 1 in 10,000. It is estimated 1 million in the U.S. have this disorder. Note: this does NOT include: PDD, Asperger's and other spectrum disorders. A new case of Autism is diagnosed nearly every 21 minutes. 68 children a day - 7 days a week - that's 3 children every hour, 4:1 ratio of boys to girls, 1 in 58 boys . There are 24,000 new cases diagnosed in the U.S. per year. Autism is the fastest-growing developmental disability in the U.S. today and the numbers make it the third most common developmental disorder, this makes this illness more than childhood cancers, Down's Syndrome, and Cerebral Palsy – put together. There has been no study that has been directly linked a pure genetics basis for autism. Fastest growing genetic disorders are approximately 1% per 100 years, autism is much greater. The claims of a purely genetic disorder hold no truth. Autism affects other body organ systems besides the brain. Scientists suspect that an increasing amount of environmental triggers coupled with genetic vulnerability could explain the dramatic increases in the rates of ASD around the world. We believe these neurological disorders ("NDs") are simply environmental illnesses caused by an overload of heavy metals, bacteria, and live viruses. We all have our own genetic vulnerabilities, our own toxic exposure's, that's what differentiates one person from another. Our own toxic footprint and our own toxic tipping point. Autism IS treatable; children ARE recovering. Recovery means any kind of improvement. Proper treatment of our children, known as "biomedical intervention", is leading to recovery for thousands. There is no known, proven "cure" for autism or medical detection treatment. Studies have shown that environmental toxins like pesticides and mercury cause autism. It also appears that some children are born with a higher susceptibility to autism. Researchers are investigating problems during pregnancy or delivery, a possible link to vaccinations, as well as environmental factors such as viral infections and exposure to environmental chemicals. The cause of this epidemic of NDs is extremely controversial. If you look at the tripling of vaccines given to children in the last 15 years (with unstudied ingredients like mercury, aluminum and live viruses); growing evidence also suggests that maternal toxic load and prenatal vaccines, heavy metals like mercury in our air, toxic ingredients in our water, pesticides; and the overuse of antibiotics are also a factor. Example: A research study by the University of Texas Health Science Center at San Antonio found a 61% increase in the autism rate for every 1,000 pounds of mercury released into the environment from coal burning power stations. We are among many organization's that support research on causative factors and treatment approaches for NDs, not just genetics. In 1983, the Centers for Disease Control recommended a total of 10 vaccines for our children. In 2008, the CDC recommends 36, an increase of 260%. No studies have ever been done to compare neurological disorder rates of unvaccinated children to vaccinated children. Various treatments may provide some children with relative relief, current research is limited due to lack of available funds as it receives less than 5% of the research funding of many less prevalent childhood diseases. The economic impact of autism is more than $100 billion in annual costs and expected to more than double in the next decade. In ten years the annual costs are projected at 200-400 billion. It is estimated approximately 1 million in the U.S. have this disorder. Keep in mind these numbers are never to date as they are at a fast increase. Despite these numbers, Autism receives less funding from health and government sources at all levels. Help is particularly hard to find – health insurance covers less than one-third of children with autism – most have no access to insurance coverage for any treatment. Any state programs for treatment have waiting lists that are years long – an example: there are currently 17,000 people on the waiting list for services with a wait of up to ten years in just the state of Indiana. We believe it is vitally important that the government takes effective action to ensure that people with autism receive the treatment that they need. A family with a child with autism will fund 3 to 5 million dollars of services throughout the lifetime of the child.

Upon her child's diagnosis she become overwhelmed by either the lack of resources as in organizations, therapies, support groups, foundations etc. in the mid-west region of Illiois, Indiana and Ohio. The closest resources were found in Chicago and Indianapolis. These workshops, organizations, and therapies gave a hunger and dire need to create something for everyone, anywhere, and on a broader spectrum. This resource needed to be multifaceted where everyone's autism needs could not only be filled, but with ease. At the moment of T.I.A's inception in 2007, it immediately grew at a rapid pace reaching international recognition. We can be seen in various national/international publication's (example: People magazine) as well as major media outlets. We are known for providing a safe haven for you pre-to-post diagnosis. You find yourself lost in a sea of papers and medical jargon. There is no road map... We are here to hold your hand. All you have to do is come to our site and you will find direction. We are here to make life easier for all of the autism community for FREE. Our one stop location provides information for the following: you suspect your child could have autism, they have just been diagnosed, if you have been on this journey for years, or if you are just wanting to get educated. We provide many support options via Internet. We are here to accommodate you and help make your life easier. We all need simplicity. Events will be posted visually or by audio, so no one will miss out. Whatever option you choose to join in on, there is no greater feeling than parents coming together with the same concerns and desire to educate themselves. We provide you the ability to: share experiences, resources, useful information, ideas, questions, advice, support and lift eachother's spirits and even share your frustrations. We help each other just simply by being there. Our mission is to spread the word and let all parents know that there are many of us, and we are all here, lets help one another. "WE ARE TOGETHER IN AUTISM."
*To find all of the services available in your state, go to page titled "U.S. Diagnosis and Therapy locations and much more..." ... This is a link to a wonderful site "Autism Link." You will find that this site includes locations for those who are needing to find a location to get a Diagnosis, find Therapy Locations, Activities, Behavior, Biomedical intervent, Dentist (autism friendly), Disability Advocacy, Early Intervention, Education, Government/State Age, Helpful Websites, Hyperbaric Treatment, Legal Services, Nutritional Counseling, Other, Physician/Evaluator, Products/Stores, Research, Residential Facility, Respite/Childcare/Babysitting, Speech & Language, Summer/ESY, Support Organization, Therapy Providers, Training/Seminars, Vaccine Awareness... It's all there.
PLEASE BE SURE TO JOIN OUR YAHOO GROUP TODAY...
"JOIN OUR MAILING LIST" WHILE YOU ARE THERE YOU WILL SEE WHAT WE ARE UP TO, MAKE SURE THAT YOU REGISTER BY ENTERING YOUR EMAIL ADDRESS TO OFFICIALLY JOIN. BY DOING THIS YOU WILL RECEIVE A FULL VERSION OF OUR NEWSLETTER AND YOU WILL STAY UP TO DATE ON VALUABLE INFORMATION!
WE ARE NOW ON FACEBOOK
AND
T.I.A ONLINE STORE COMING SOON
GOD HAS BEEN BUSY BLESSING MANY LIVES. WE WANT TO THANK YOU, THE PUBLIC, FOR THE CONTINUED ENORMOUS RESPONSE AND SUPPORT AND CONTACTS THAT ARE BEING MADE. THE LIGHT AT THE END OF THE TUNNEL IS GETTING BRIGHTER EVERY DAY.

Become A Frequent Viewer,
Whether you have a loved one that has just been diagnosed or have been on this journey for years. You do not need to be a parent to get involved, friends and family members of loved ones with Autism are more than welcome. Together we can build a better understanding and awareness of Autism around the globe and help each other in need. We speed the process from diagnosis to being informed, staying informed, raising awareness, connecting families, allowing them to share experiences and to help those with autism thrive. We look forward to getting your responses, just joining together will bless so many lives, most of our's are full of busy schedules and difficult tasks, lets give each other some simplicity. Be sure to stop at our Guest Book (drop us a line), join our Mailing List, join our Yahoo Group (read & post 24 hours a day) and join our 24 Hour Chat Room (where we hold weekly Online Support Meetings) Wednesday's @ 9 pm Eastern Standard Time (and much more)...
Now you can find us on Facebook.
_______________________________________________________________________________________________

| | |
| --- | --- |
| | Together In Autism is funded through advertising and contributions from the community. Without your donation's we cannot support those in financial need. The service we provide is 100% free. We do not charge for access to the site or information within the site. If you have time to give, we would love for your to consider sharing your journey with T.I.A, by sending us your story via email @ togetherinautism@aol.com, we post them all, attached pictures are welcome. You can also help your fellow viewers by responding to requests for information from other parents. We also ask that you consider financially helping the autism community and help offset the cost of this site, by making a contribution through our secure PayPal link. Your efforts will also benefit families in need of financial assistance as well as funding for autism research. Note that the contribution is not currently tax deductible. |

HAVE A QUESTION? NEED SUPPORT? OR JUST SIMPLY NEED TO CONTACT US? CLICK HERE...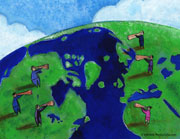 AUTISM IN THE NEWS...
WANT TO ADVERTISE ON OUR SITE OR BECOME AN AFFILIATE?
(VIEWED BY THOUSANDS DAILY)
CONTACT US TODAY @ TOGETHERINAUTISM@AOL.COM ABOUT OUR LOW COST ADVERTISING OPPORTUNITIES...